About Dorot
Our people routinely take part in CSR volunteer activities that address the development of social pluralism, individual empowerment and contribution to community functioning.
All of Dorot's consultants are experts in fields that are essential to our clients. They possess the aptitude to create systemic solutions as well as specialization in the organization and management of business systems, interpersonal communication and conflict resolution, personal leadership development and teamwork between partners. As a team, we formulate a program that is uniquely tailored to the needs and desires of each individual family.
We maintain integrated processes and close collaborations with experts in finance, taxation, law and individual treatment, based on the understanding that a family owned business is a multidimensional system that requires multidisciplinary attention and care.
Dorot Family Business Consulting specializes in guiding families who own businesses through processes designed to create intergenerational continuity that allows the family business to flourish, and family members and the relationships between them to grow. Our two decades of experience and our work with dozens of families create a solid foundation that enables us to help families and their businesses achieve this goal.
Our team accompanies a broad variety of families, including owners of Israel's largest and leading corporations, families who own significant assets and those who are owners of mid-sized businesses. We lecture at universities and speak at conferences in Israel and abroad, publish articles and participate in relevant research studies on a regular basis.
Dr. Tamar Milo
Dr. Tamar Milo is a pioneer in the family business consulting industry in Israel. For almost two decades, she has accompanied numerous families who reached a crossroads in decision-making regarding the future of the family, its business and assets. Today, her work primarily focuses on accompanying the head of the family and the business in tackling strategic decisions, in gift planning to family members, and in establishing the management mechanisms required by the family and its ownership of the business. Building a family charter or family constitution is one of these tools. Tamar is actively involved in every project undertaken by Dorot. Her blog, Family Businesses, is the only one of its kind in Hebrew and is regularly posted on the company's website.
Tamar is a native of Kvutzat Yavne, a kibbutz located in central Israel, and holds a master's degree in Clinical Psychology from Bar Ilan University and a PhD in Counseling from the University of Alabama. She has served as an organizational consultant to a variety of major Israeli companies (Teva Pharmaceutical Industries, Strauss Group, RAD Data Communications, Dor Chemicals, Delta Galil Industries, Ornet Computers Communication, ORBIT Communication Systems and others). She has authored numerous articles on family owned businesses and also lectures at universities and business conferences in Israel and Europe. Tamar is married to Hillel Milo, managing partner at Aquagro Fund. They have three children and two grandchildren. She is active in Kolot (www.kolot.info) a nonprofit engaged in developing pluralistic Jewish leadership in Israel, and in other local public activities.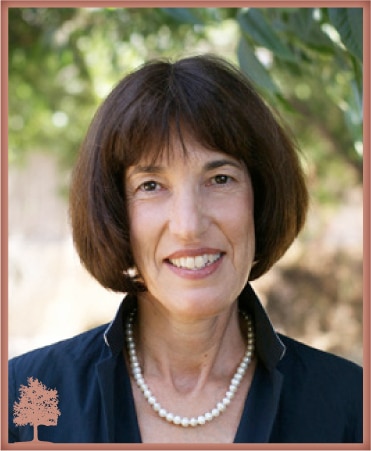 Menahem Yablonski
Menahem Yablonski is a highly-experienced organizational consultant and an expert on managerial development, organizational development programs, and change and learning processes in private and public organizations.
At Dorot, Menahem is involved in the strategic planning of joint ownership, formulation of the family charter and accompanying aspects, accompaniment of the transition to professional business conduct in terms of corporate governance, and in structuring management routines that are aligned with the effective operation and future of the family owned business. Menahem holds a B.Sc. from the Hebrew University of Jerusalem and an Executive MBA from Tel Aviv University. He is also a graduate of the Tafnit program for organizational consulting and development and of the IMC – Israeli Management Center (HAMIL) corporate directors' course.
Menahem lectures in management training programs, is a member of the training conventions steering committee at HR Israel, and a member of the advisory committees of various companies. He previously held a series of senior executive positions, acquiring rich experience in diverse spheres in the fields of management, training, human resources and corporate center work. During his military service, he served as an officer in the IDF's armored corps. He is married to Dr. Galia Gat-Yablonski, Director of the Molecular Endocrinology and Diabetes Laboratory at the Schneider Children's Medical Center and a senior lecturer at the Sackler Faculty of Medicine at Tel Aviv University. They have three children.
Menahem can be contacted by telephone at 050-4440575 and by email at menahem@dorot.biz.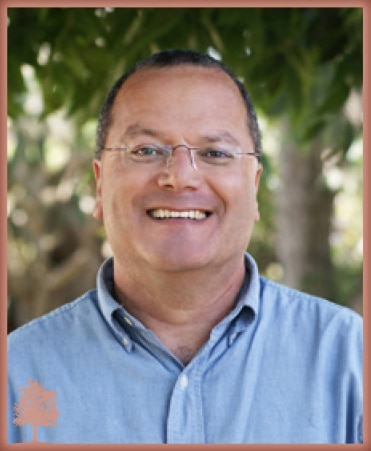 Tal Yahav
Tal develops and facilitates organizational change processes, and is also a coach and consultant to executives and businesses. She has held a series of senior executive positions in startups and global organizations, has a rich background in human resource management and CEO role accompaniment, and is highly experienced in building the organizational learning culture and in training managers as coaches. She is an expert in identifying management needs, devising solutions and successfully assimilating them.
At Dorot, Tal's work centers on the development of training processes for next-generation groups and on the facilitation of programs that integrate group learning with active experience and group discussions. She has developed a model for facilitating the next generation/peer forum and accompanies a number of such forums in different families as part of her work in the company, and is also a member of the Dorot consulting team that addresses intergenerational transition projects.
Tal also personally accompanies successor generation family members in their personal development, supporting them in the career choice process, integration in the family business, and in the development of family leadership.
Tal holds a B.Sc. and an MBA from the Hebrew University of Jerusalem. She specializes in group facilitation and is an MCIL senior coach, certified by the Israeli Coaching Association.
Tal and her partner Avi, a psychologist, organizational consultant and entrepreneur, have five children.